Highlighting a few of my favorite suppliers for your perusal this fine sunny morning..
Each of these has been a good experience for me and come straight from my list of choice sellers. Enjoy..
Cahootz ribbons
..I've always only purchased the ribbon but I see she's also selling some mighty fine looking head pins there. The ribbon is ultra fine quality..I loved the colors I ordered and was super happy with her.
I ordered a small leather wristlet for my Mom from this gal in Victoria, BC quite some time ago. The customer service was knock out but the wristlet was so well made and Mom loves it to this day..
Hollyhawk
is the name of the company. I think I'm in love with this leather card case now..
This seller is on the bay..
Flat Earth Trading Company.
I bought a wooden bust from him for jewelry display and like it alot. Service was superb. They're in Arizona.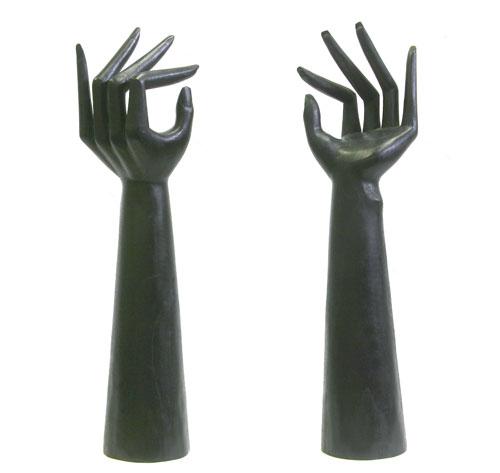 hmm, those would look great with some of my bracelets and necklaces hanging from them...
Another lady with a fun shop that provides good service and product is Charlene Anderson-
Purveyor of all Things Creative.
I ordered tools from her but she's got lots to look at..this handy tool caught my attention this morning~ stainless steel mandrels that give you loops from 1.5-10mm:
I had to borrow Mom's #9 knitting needle to make a component for my bracelet the other day..those tools would've come in handy.
I've got way too many favorite glass suppliers to mention but one of the choice suppliers in Canada has to be the
Lauscha Lady
The glass is clean, well wrapped and she uses paper to cushion (not styro peanuts) Service is quick and orders are always exactly as ordered..Love her.
Just a sampling...I'm a big online shopper so stay tuned ~ I will be adding more in a couple of months!